THE IDEA

A space where writers, creators, and intellectuals could gather to work. Nope, not an office away from the office, but a truly creative space, where everything from the vibe from the members, to the color on the walls, was well thought out. Hard chairs. Soft sofas. A place were people could commune…and be left the hell alone.
From idea to reality…The Metaphor Club.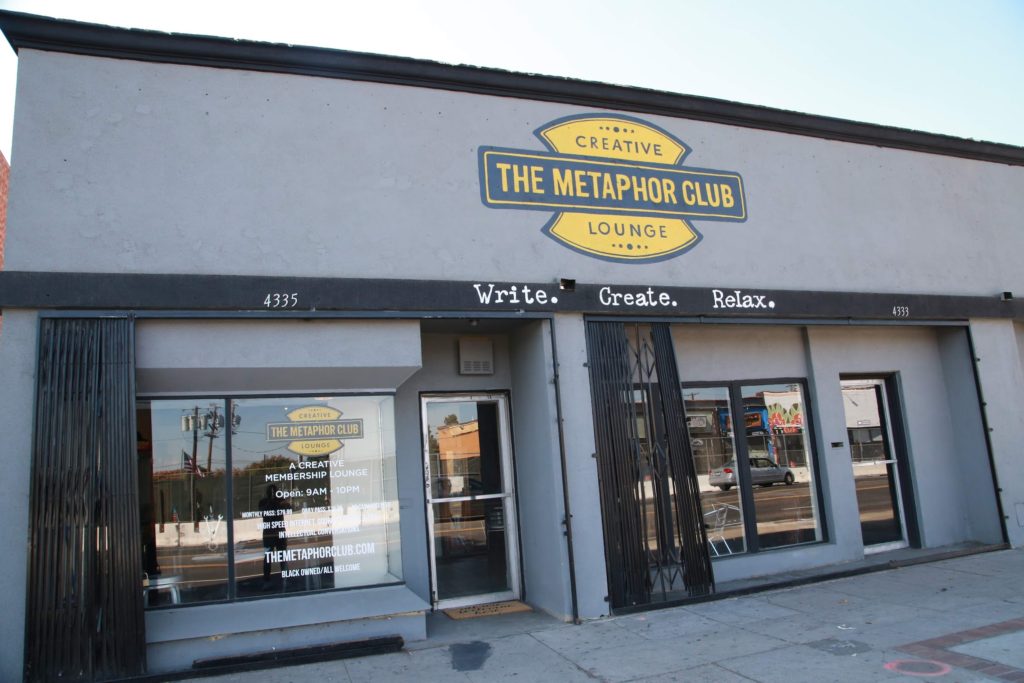 OUR ETHOS
A space that was an inclusive, authentic, organic black space. Black Owned, All Welcome. Not designed to exclude, but to be safe for everyone to be everything. A space where we could produce smart digital content to a social media demographic that thirsts for it. Lastly, a space right in the heart of Leimert Park, center of the Los Angeles Pan African Arts District community, and yeah, our own personal anti-gentrification shot across the bow.
The Partners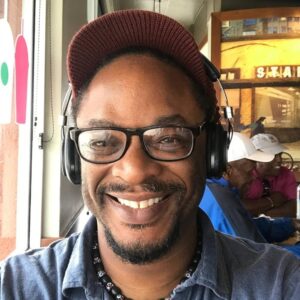 Lawrence Ross: Writer, Los Angeles Times best selling author, lecturer. His book, The Divine Nine: The History of African American Fraternities & Sororities, was the first book written about all nine black Greek organizations. His latest book, Blackballed: The Black & White Politics of Race on America's Campuses, takes a comprehensive look at campus racism. In the past twenty years, he's lectured at over 700 colleges and universities. Married to his wife April for 27 years, with a 20-year old son in college, he's learned to pretty much follow whatever she says.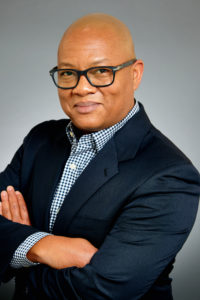 Lawrence Gilliam: Husband, dad, runner, technologist, shutterbug, DJ, diver …pretty much in that order. In his spare time, he serves as Director of Consulting for a mid market business solutions firm specializing in the implementation of Cloud ERP.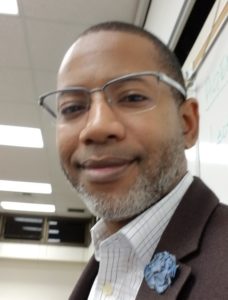 Jimar Wilson: Capacity builder, educator, philanthropist. Over fifteen years of community development experience in the public, private and nonprofit sectors, most recently as regional community development manager in financial services. Adjunct assistant professor in community planning & economic development at LATTC. Serves on board of directors of Ebony Repertory Theatre and founding president of Center Theatre Group's *The Fringe at CTG* (*now The Crew*).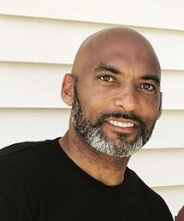 Gerald Rawles: An Entertainment executive with 15+ years experience in content development, production and distribution. A New Jersey native, he currently leads an agency that launches digital streaming networks. He loves his wife and family, Twizzlers, and Golden Era Hip Hop.