EXPLORING THE CLUB
THE EXPERIENCE
The Metaphor Club is not just a space, but an experience. We've created various areas to allow you to be comfortable and productive.
Chill on our sofas. Spread out your work on our spool tables. Collaborate and meet around the farmhouse tables. Or start a club wide conversation about what's on your mind. We're here for it.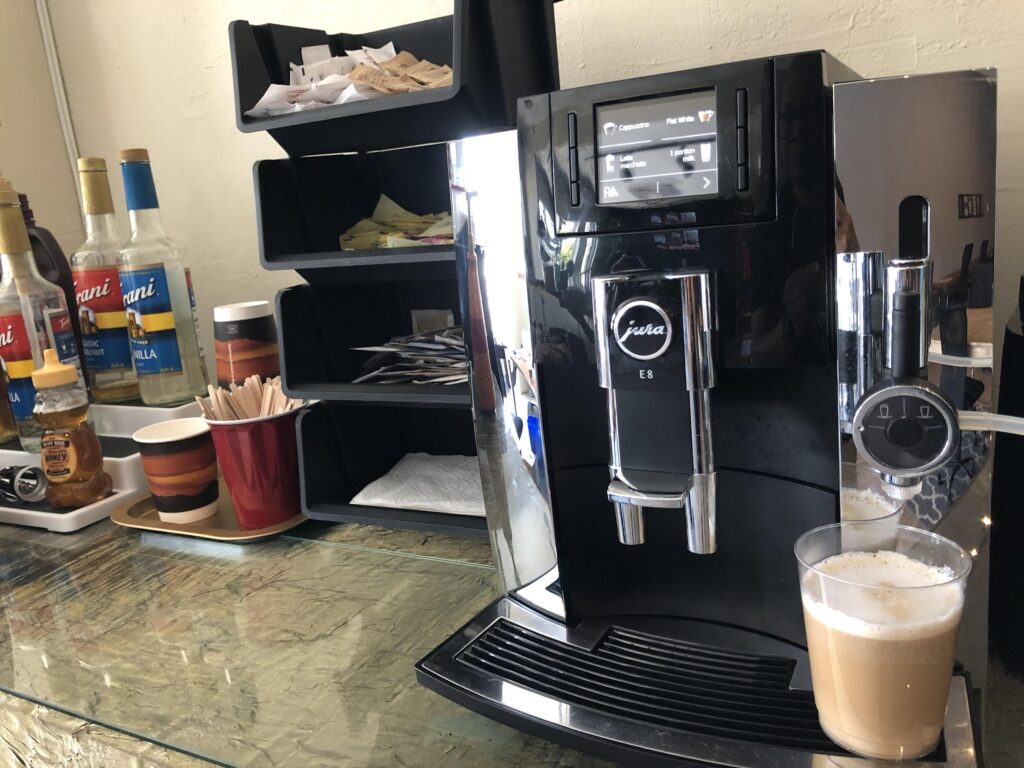 The Metaphor Club features a full variety of teas, flavorings, fresh coffee ground with each cup, and free sodas and chips. We have high speed internet and wireless printing. No nickel and dime charges, just don't print out War & Peace and we're good.
And to take the stress off, feel free to find a couch and take a nap. Our motto is Write. Create. Relax. so…relax. You can snore, everyone has, so no judgment.
And if you're into old school video games, we even have a Galaga in the back for you to play.
EMBRACE THE CHAOS
With the onset of the Covid-19 virus, The Metaphor Club has also adjusted the space to accommodate social distancing, without losing our social connectivity. Everyone is required to wear a mask, but you can still talk to people. We ask that you wash your hands with every sneeze. We will wipe down every surface.
But do know that just because this period feels insecure, unstable, and uncertain, it doesn't mean that you should be frozen from fear. The Metaphor Club has chosen to EMBRACE THE CHAOS. After the 1918 Flu pandemic came the Harlem Renaissance. This virus is serious, but our members will still write their books, helm their businesses, run their non-profits.
The Metaphor Club is your tool to do just that.