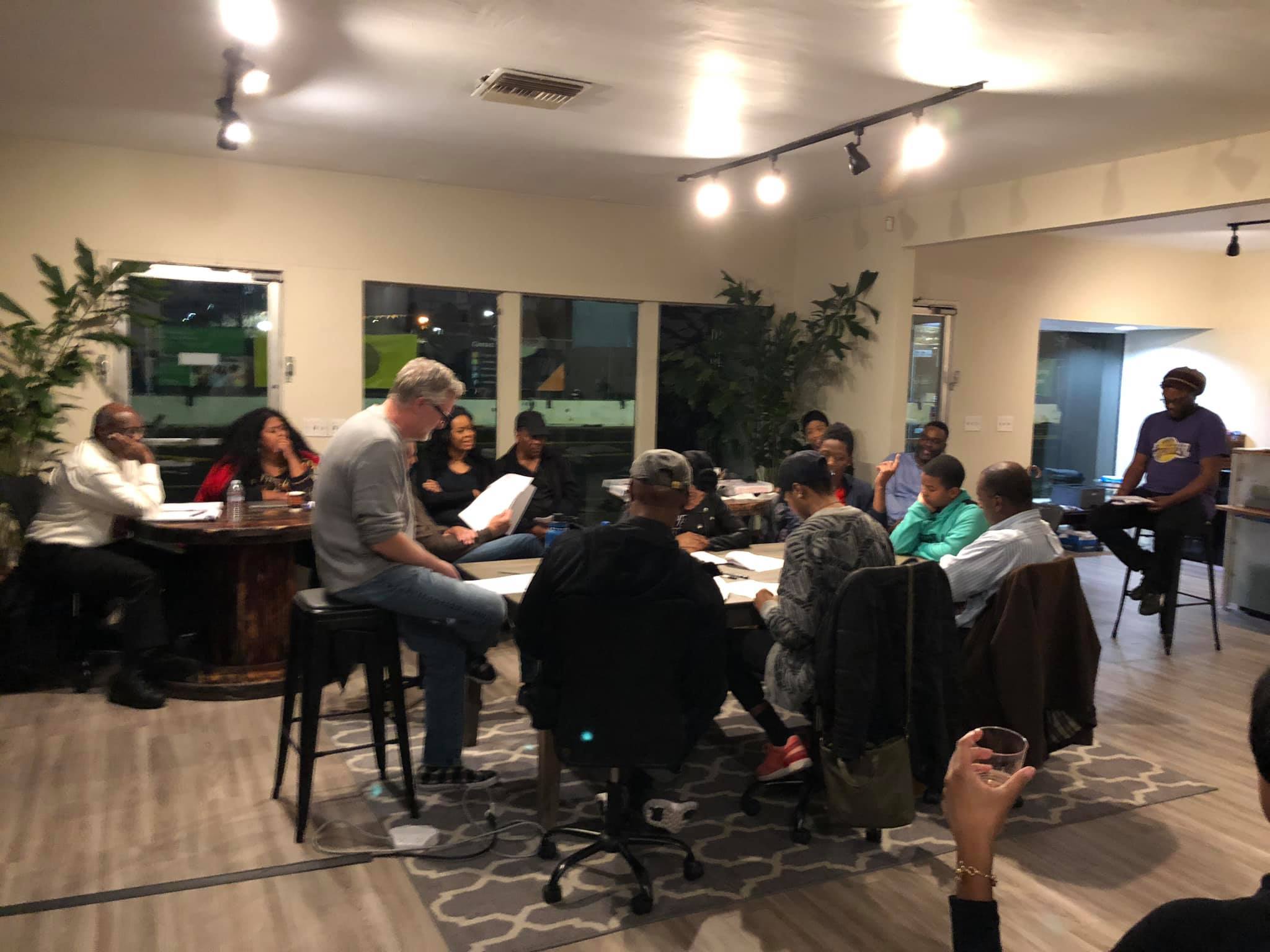 You asked for it, and now it's here! The Metaphor Club is hosting our third MetaREAD on March 22nd from 7pm to 10pm. And leading the table read is one of the best screenwriting teachers in the business, Tim Albaugh.
Tim Albaugh is a writer/producer, and a graduate of the UCLA M.F.A. screenwriting program. Tim has taught screenwriting at UCLA, UC Irvine, Hollins University, Pixar Animation Studios, and Walt Disney Feature Animation. His students have sold features to all the major studios and have had multiple features produced including the recent film ALL EYEZ ON ME and the Christian Bale film THE MACHINIST. Their work in TV includes, but is not limited to, BLACKISH, INSECURE, STAR TREK: DISCOVERY, HAWAII FIVE-O, WYNNONA EARP, IZOMBIE, THE MAGICIANS and many others. In addition to his writing and teaching, Tim consults and speaks at film festivals throughout the world.
Here are the rules:
Bring eight copies of the first TEN pages of your script, film or television. Sorry, but it's limited to those genres. If you bring us more than ten pages, we'll stop at page 10. No exceptions.

We will have actors read your script. You will sit back and listen.
Please make sure your script is formatted correctly. Final Draft is your friend…most of the time.
After your script is read, listen…don't talk…or defend. You're here to get notes. Constructive criticism makes your writing better.

Lastly, have fun. It's only writing…and your heart and soul on the page.

To enter your script at the MetaREAD is $19.99. For non-members who'd like to attend, but not have their script read, the cost is $10 for entry.
Send an email to contact@themetaphorclub.com to reserve your spot. We'll have approximately ten slots, so first come, first served.